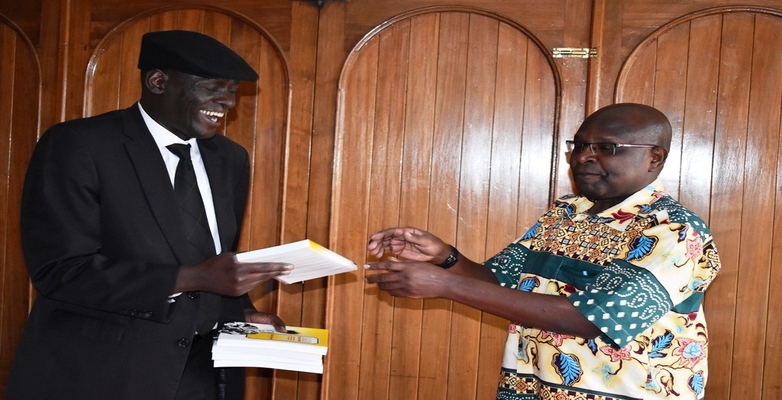 The Moi African Cluster Centre Academic Coordinator Prof. Tom Michael Mboya receives a gift of books donated to the Centre by Dr Francis Owakah from the University of Nairobi at the Hotel Sirikwa-Eldoret, Kenya on 26.04.2022.
Earlier,
Dr. Francis Owakah
gave a presentation in a seminar held at Hotel Sirikwa on the topic:
WHAT IS 'AFRICAN' ABOUT 'AFRICAN STUDIES'?
Abstract:
As a field of study, African Studies provides an avenue for accessing a deeper understanding of the place Africa occupies in the epistemic systems and general interpretations of reality. The importance of African Studies lies in its ability to define Africa and her relationships with rest of the world. But who is writing on Africa? What is it that is being written about Africa? And significantly, which Africa? My argument is that there being very little African in African studies at the moment, there is need to put the 'African content' in African Studies, not for the sake of it but as an affirmation that Africans have always produced knowledge on and about Africa.
PRESENTER DR. FRANCIS OWAKAH UNIVERSITY OF NAIROBI, KENYA